Editorial Comment:
---
Sightings of Migaloo off Cape Byron, Tweed and the Gold Coast have induced a frenzy of media actvitiy about his identity. Trish has no doubt its Migaloo from photgraphs of the underside fluke and dorsal fin taken as he passed Byron Bay and Tweed Heads, which match perfectly with her archive of Migaloo photographs.

Such publicity is a postive for the migrating eastern Australian Humpback whales as it provides the oppotunity to inform the Public about them and to reinforce the message of taking care around the migrating whales.

There are plenty of oppotunities to view the migrating Humpbacks so book a Whale Watch tour Now! Naturally we are biased and think the best whale watch location is Hervey Bay!

Over the next three years we will be redeveloping The Oceania Project's website. What we are planning and how you can help with this work is fully explained at Humpback Whales - Spread the Story

Japanese Whalers have returned from Antarctica after illegally killing 333 minke Whales. Japan must leave the International Whaling Commission, see: 'Why Think of Whales at Christmas'.

The Polictical pressure to have Japan cease their illegal and unneccessary whaling must be maintained. Call your Federal Member today!

Conversation with Richard Fidler ABC RN featuring the research of Dr Trish Franklin and Wally Franklin in Hervey Bay.

Get your Community involved in the Humpback ICON Project and see Help Save Our Humpbacks for information about what you can do to help the Eastern Australian Humpback Whales.
---
On iWhales.org you will find movies, sounds and photography of Eastern Australian Humpbacks recorded during our Annual Whale Research Expedtions in Hervey Bay which are available as DVD's or films.
---
The 60 minute Audio CD Album: 'Songlines - Songs of the Eastern Australian Humpbacks' featuring 'Migaloo'. Buy Now.

---
---
---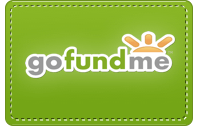 ---
Songlines of the Whales
Features Migaloo's song
Buy CD Now
.
---
A WHALES SONG
50 page book featuring
Trish Franklin's photography
---
Download the latest
Humpback Icon film:
'Amoroso'
.
---