Editorial Comment:
---
Discovery of a new species of beaked whale provides a welcome good news story at the end of a challenging year for almost everyone on Planet Earth/Oceania!

The annual migration of eastern Australian humpback whales along the Queensland and NSW coast has ended for the 2020 season, and as the humpback whales travel towards their Antarctic feeding areas it is important to refelct upon the future faced by all species of whales and dophin on a Planet exposed to severe climate change as a result of human activity!

David Attenborough addresses the issues that face us on Planet Earth/Oceania in two cuurent, powerful, must see documentaries. On Netflix 'David Attenborough: A Life On Planet Earth' and on ABC iView: Extinction With David Attenborough.

Drs Trish and Wally Franklin were among more than 350 scientists and conservationists from 40 countries calling for global action to protect whales, dolphins, and porpoises from extinction. In a letter, the global coalition of scientists and conservationists warn that more than half of all living cetacean species now have a concerning conservation status.

The tragic recent stranding of large numbers of Long Finned Pilot Whales on the west coast of Tasmania caught the attention of the world. Dr Wally Franklin explained what we know about the causes of strandings in several interviews.

Over the next three years we will be redeveloping The Oceania Project's website. What we are planning and how you can help with this work is fully explained at Humpback Whales - Spread the Story

You can also support the work with a donation to The Oceania Project GoFundMe Campaign or by purchasing The Oceania Project's 2018 T/shirts in White or Black. Thank you for your Support!!

Conversation with Richard Fidler ABC RN featuring the research of Dr Trish Franklin and Wally Franklin in Hervey Bay.

Get your Community involved in the Humpback ICON Project and see Help Save Our Humpbacks for information about what you can do to help the Eastern Australian Humpback Whales.
---
On iWhales.org you will find movies, sounds and photography of Eastern Australian Humpbacks recorded during our Annual Whale Research Expedtions in Hervey Bay which are available as DVD's or films.
---
The 60 minute Audio CD Album: 'Songlines - Songs of the Eastern Australian Humpbacks' featuring 'Migaloo'. Buy Now.

---
---
---
We need to understand the culture of whales so we can save them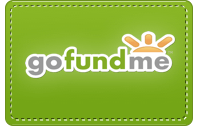 Support The Oceania Project!
---
---
Songlines of the Whales
Features Migaloo's song
Buy CD Now
.
---
A WHALES SONG
50 page book featuring
Dr Trish Franklin's photography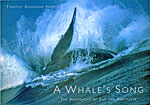 ---
Download the latest
Humpback Icon film:
'Amoroso'
.
---