Editorial Comment:
---
We have just returned from two weeks research in Hervey Bay. With the east Australian population estimated to be nearing 27,000 whales there still were large numbers of mothers with new calves in the Bay. Trish also photgraphed three new fluke up feeding mothers. See the story of 'Nala' for more information.

Recent stories reporting incidents of adult whales and calves being caught in fishing or shark nets shows that this threat will increase with increasing numbers of humpback whales. We congratulate Queensland Parks and wildlife for their rescue efforts.

The humpback whales will be moving south along the coast of Queensland & NSW through until mid-November. Get to a whale-watching vantage point and enjoy the whales from land or water.

Dr Phil Clapham, in his Roger Revelle Commemorative Lecture, provides a broad perspective on the status of the Great Whales following the last devastating period of commercail whaling.

He summarises future potential threats, including climate change, and also presents their role as Eco-System Engineers contributing to the health of the Global Ocean Eco-Systems. A must read for everyone interested in Whale conservation and protection!

July was the hottest month on record. Climate change? Climate change is considered to be putting the Narwhal at risk in the northern hemisphere.

Over the next three years we will be redeveloping The Oceania Project's website. What we are planning and how you can help with this work is fully explained at Humpback Whales - Spread the Story

You can also support the work with a T/Shirt purchase, Purchase NOW!!

Conversation with Richard Fidler ABC RN featuring the research of Dr Trish Franklin and Wally Franklin in Hervey Bay.

Get your Community involved in the Humpback ICON Project and see Help Save Our Humpbacks for information about what you can do to help the Eastern Australian Humpback Whales.
---
On iWhales.org you will find movies, sounds and photography of Eastern Australian Humpbacks recorded during our Annual Whale Research Expedtions in Hervey Bay which are available as DVD's or films.
---
The 60 minute Audio CD Album: 'Songlines - Songs of the Eastern Australian Humpbacks' featuring 'Migaloo'. Buy Now.

---
---
---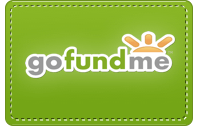 ---
---
Songlines of the Whales
Features Migaloo's song
Buy CD Now
.
---
A WHALES SONG
50 page book featuring
Trish Franklin's photography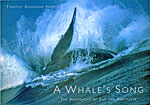 ---
Download the latest
Humpback Icon film:
'Amoroso'
.
---