Editorial Comment:
---
The acoustic recordings of eastern Australian humpback whales by the Technical Director of The Oceania Project - Mark Francis Franklin - have been recognised and archived in perputuity by the National Film and Sound Archive of Australia.

A sample of Mark's field recordings is being presented and featured by Tessa Elieff of NFSA for World Wildlife Day, see: Protecting Wildlife Through Sound.

The incredible complexity and richness of the songs of the eastern Australian humpback whales are now availble in an Audio CD produced by Mark Francis Franklin, see: Songlines: Songs of the Eastern Australian Humpback whales. The CD comes with a twelve page information booklet.

Over the next three years we will be redeveloping The Oceania Project's website. What we are planning and how you can help with this work is fully explained at Humpback Whales - Spread the Story

You can also support the work with a donation to The Oceania Project GoFundMe Campaign or by purchasing The Oceania Project's 2018 T/shirts in White or Black. Thank you for your Support!!

Conversation with Richard Fidler ABC RN featuring the research of Dr Trish Franklin and Wally Franklin in Hervey Bay.

Get your Community involved in the Humpback ICON Project and see Help Save Our Humpbacks for information about what you can do to help the Eastern Australian Humpback Whales.
---
On iWhales.org you will find movies, sounds and photography of Eastern Australian Humpbacks recorded during our Annual Whale Research Expedtions in Hervey Bay which are available as DVD's or films.
---
The 60 minute Audio CD Album: 'Songlines - Songs of the Eastern Australian Humpbacks' featuring 'Migaloo'. Buy Now.

---
---
---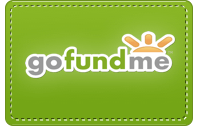 Support The Oceania Project!
---
---
Songlines of the Whales
Features Migaloo's song
Buy CD Now
.
---
A WHALES SONG
50 page book featuring
Dr Trish Franklin's photography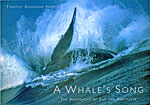 ---
Download the latest
Humpback Icon film:
'Amoroso'
.
---